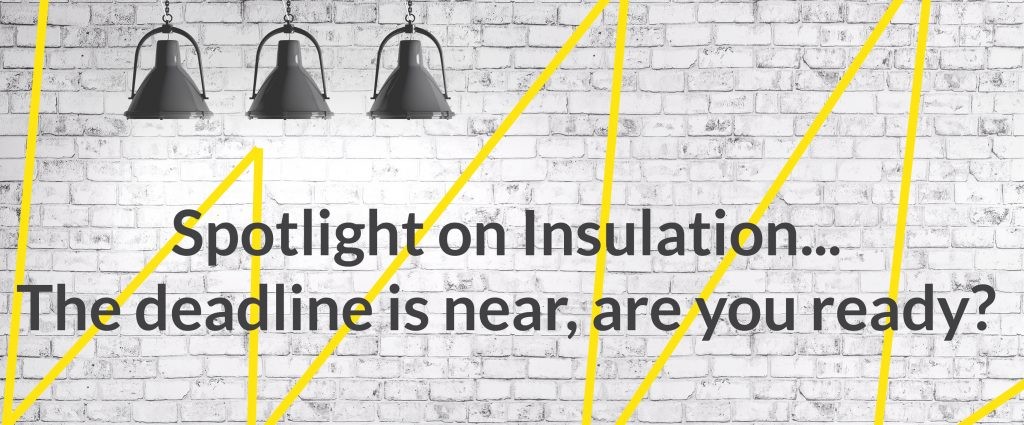 We're now less than a year from the 1 July 2019 cut off date for insulation to be up to code. This has been a widely shared topic in the media and an increasingly common question from prospective tenants at viewings. If you are not sure if your rental property is up to speed you need to find out soon as the insulation companies are already struggling to keep up with demand as people are realizing they don't have long to go.
• Insulation Statements are now compulsory with all new tenancy agreements. Insulation will be compulsory in all rental homes from 1 July 2019.
• From 1 July 2019, ceiling and underfloor insulation will be compulsory in all rental homes where it is reasonably practicable to install. It must comply with the regulations and be safely installed.
• A landlord who fails to comply with the regulations will be committing an unlawful act and may be liable for a penalty of up to $4,000.
How to meet the insulation regulations:
Insulation is rated by how well it resists heat flow, measured by the R-value. The higher the R-value, the better the insulation.
If ceiling and underfloor insulation was installed in your rental property before July 2016:
An upgrade may not be necessary provided the insulation is in reasonable condition (e.g. no mould, dampness or gaps in the insulation), and achieved at least the minimum R-value when the insulation was installed
Minimum R-values for timber-framed homes:
• Ceiling R 1.9
• Underfloor R 0.9
Minimum R-values for masonry homes:
• Ceiling R 1.5
• Underfloor R 0.9
If any part of the existing insulation is not in reasonable condition, then the landlord must replace it with insulation that meets the new standard.
If there is no existing insulation or it was installed after 1 July 2016
Insulation in rentals for Invercargill needs to meet the minimum R-values for Zone 3.
The minimum R-values for Zone 3 are:
• Ceiling R 3.3
• Underfloor R 1.3
Still a little unsure? Check out Tenancy Services page for extra information here.
Want to know more about insulation statements? Use Tenancy Services free insulation statement template to ensure you meet all legal requirements.